Utah Fish Report
Flaming Gorge Reservoir Fishing Report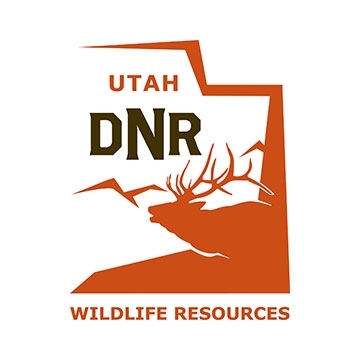 Flaming Gorge Reservoir (UT & WY)
by Utah Fish Reports Staff
8-29-2023
Website

The reservoir's water level has reached a current elevation of 6,031 feet, and is starting to slowly drop. Water temperatures are in the low 70s. Boaters launching at Cedar Springs or Mustang Ridge should note that the wakeless area extends across the reservoir — between the two launch ramps — and you must go wakeless up or down lake until you cross the buoy line. Reminder: Anglers may not possess kokanee salmon at any waterbody statewide from Sept. 10 through Nov. 30.

Lake trout: Recent fishing reports indicate that lake trout fishing success has been fair. Start looking for fish in 50-80 feet of water. If you're not marking fish, move to a different spot. If you're not catching marked fish, change up your presentation. Good lures to vertically jig are jigging spoons (such as crippled herrings, jigging raps, blade baits and 3.5-inch tube jigs in 1/4- to 3/8-ounce weight) and be sure to tip them with a small piece (size of your thumbnail) of sucker or chub meat. White, glow and chartreuse are good colors to start with. Trolling the same gear used for kokanee salmon can be productive as well. With kokanee salmon fishing slower this year, it's a great time to target lake trout, specifically small ones that are overabundant and consume kokanee salmon. Please help the resource by harvesting some of the overabundant lake trout under 25 inches (limits apply). This size class of fish makes exceptional table fare.
Kokanee salmon: Kokanee abundance is low this year and fishing has been slow. Some anglers have had success trolling close to the surface at a depth of 40-50 feet, using traditional kokanee gear such as dodger/squids and small spoons. Pink and orange squids have had the highest success, but purple and white have been productive as well. Due to the warm surface temperatures and increased stress on fish, please minimize catch-and-release fishing for kokanee salmon.
Rainbow and cutthroat trout: Fishing has been good, especially for anglers trolling close to the shoreline. Troll spoons or dodgers/squids at 30-50 feet of water and at about 1.6-1.8 mph. Vibrant colors work well, like chartreuse or pink, as well as tipping the lure with a small amount of bait. Reports have been limited for shore anglers but they can do well too. Trout prefer cooler water so try and fish areas with more of a drop off, allowing baits to get down below 30 feet. Cast and let lures sink for several seconds before retrieving. Good lures to cast include jigs or spoons tipped with a small amount of bait like Gulp maggots or worms. If you're using more than one rod, jig one and deadstick the other with a bait presentation. Trout will commonly hit either option, but may show more preference to one technique.
Smallmouth bass: Smallmouth bass are active and being caught around the reservoir now that the water has warmed up into the 70s. Target shallow, rocky areas adjacent to deep water. Topwaters work well this time of year, especially early and late in the day. The smallmouth bass can also be caught using lures that mimic their primary forage (crayfish) such as tube jigs, Ned rigs and single- or double-tailed grubs. Remember the limit in Utah is three fish and it's catch-and-release only in Wyoming. In Utah, please minimize harvest of the larger bass, considering that they're older, slow-growing fish.
Burbot: No recent reports. Target burbot at night along rocky points and shorelines in 35+ feet of water, using glow-in-the-dark lures like Yamamoto grubs, Radical Glow tubes, Ned's Bait Box plastics and Northland Buckshot spoons. Tip the lure with a small piece of sucker/chub meat, recharge the glow frequently, and jig or deadstick the presentation a couple inches from the bottom. Please remember all burbot must be killed.