Utah Fish Report
Currently, all of the launches are iced in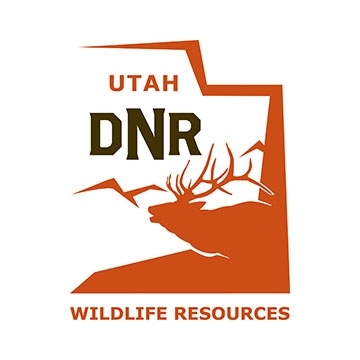 Flaming Gorge Reservoir (UT & WY)
by Utah Division of Wildlife
2-27-2023
801-538-4700
Website

The reservoir is still dropping and the current elevation is 6,006 feet. Currently, all of the launches are iced in. With recent storms, many of the smaller access roads may not be passable. Major roads like those to marinas or launches have been plowed. Fishable ice extends through most of the reservoir now, including Sheep Creek where it is about 12 inches. There is ice near the dam, some of which is fishable like Sunny Cove and Dutch John Draw (12 inches). The bay area near the dam is still open water. Known ice conditions are 10 to 12 inches in Linwood Bay, Lucerne and Antelope Flat. There is 12 to 14 inches of ice at Brinegar Ferry Crossing and thicker as you move up lake. There are abundant anomalies on the ice such as springs, gas vents and pressure ridges, so always use caution by fishing with a partner, wearing floatation and having hand spikes, rope and/or a throwable device.
Lake trout: Recent fishing reports indicate that lake trout fishing success has been variable through the ice. Good spots to try are Linwood Bay, Anvil Draw and Brinegar Ferry Crossing. Start looking for fish in 50-80 feet of water. If you're not marking fish, move. If you're not catching marked fish, change up your presentation. This is a great time of year to target lake trout, specifically small ones that are overabundant. Good lures to vertically jig through the ice (or even open water) are jigging spoons such as Crippled Herrings, jigging raps, blade baits and 3.5 inch tube jigs in 1/4- to 3/8-ounce weight and tipped with sucker or chub meat. White and chartreuse are good colors to start with. Please help the resource by harvesting some of the overabundant lake trout under 25 inches (limits apply). This size class of fish makes exceptional table fare.
Kokanee salmon: Opened to harvest on Dec. 1. They're not commonly caught through the ice so there are very few reports. If fishing over the main channel, watch your sonar for large schools 10 to 20 feet under the ice. The schools will typically pass through quickly, but can be caught on small spoons and jigs, in vibrant colors (pink, orange) tipped with Gulp maggots or a piece of mealworm.
Rainbow and cutthroat trout: Fishing has been very good through the ice in 10-20 feet of water using small spoons and jigs in white, pink and chartreuse, tipped with a small amount of bait like Gulp maggots or worms. If you're using more than one rod, jig one and deadstick the other. Trout will commonly hit either option, but may show more preference to one technique. Jaw Jackers can be a great deadstick option for anglers targeting trout in the shallows.
Smallmouth bass: No recent reports. Remember the limit in Utah is three fish and catch-and-release only in Wyoming. In Utah, please minimize harvest of the larger bass, being they're older, slow-growing fish.
Burbot: Burbot fishing has been good on the north end through the ice and there have been a few recent reports from the Sheep Creek area, as well. Target burbot at night along rocky points and shorelines in 10 to 40 feet of water, using glow-in-the-dark lures like Yamamoto grubs, Radical Glow tubes, Ned's Bait Box plastics and Northland Buckshot spoons. Tip the lure with a small piece of sucker/chub meat, recharge the glow frequently, and jig or deadstick the presentation a couple inches from the bottom. Take advantage of the special ice fishing regulation, which allows up to six poles or tip ups but make sure your name is marked on each device. Please remember all burbot must be killed.