Utah Fish Report
Northern Region fishing forecast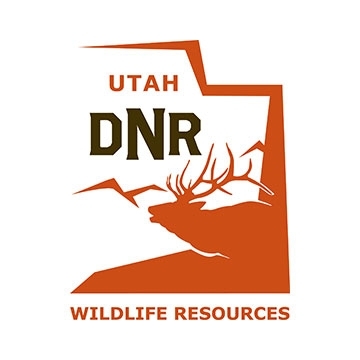 by Utah Division of Wildlife
7-15-2022
801-538-4700
Website

Bear Lake (Blue Ribbon):
Summer fishing forecast (June through July): Bear Lake has already reached its maximum elevation for the year, but don't worry, there is still plenty of water in the lake. Boats can be launched at the Utah State Park marina and the First Point and Rainbow Cove boat ramps in Utah. You can also launch in Idaho at the North Beach State Park ramp.
The cutthroat trout spawning season is happening through the first part of July. During their spawning run, cutthroat trout don't eat much. However, you can still catch fish during and after the spawning season. A good way to get cutthroat trout to bite during the spawn is to troll with aggressive-action lures that trigger reactionary strikes. Because water temperatures are still quite cold, cutthroats can be anywhere from near the surface in 5 feet of water all the way down to 100+ feet of water. Troll with jointed Rapalas, flatfish or crankbaits that have a lot of wiggle to their action. Rattling lures can also produce some reactionary strikes. If you're casting from shore, use large spinners or crankbaits with rattles. Good spots to fish from shore are off the dikes at the Utah State Park marina and along Cisco Beach. Popular trolling locations are from the state park marina northward to Fish Haven Creek in Idaho and along the entire east shore of the lake. Please be aware that areas in front of the mouths of the tributary streams are closed to fishing until the second Saturday in July. (The Swan Creek mouth is marked with 'Closed to Fishing' buoys.) On calm days, you can try letting out 150 feet or more of line behind your boat. Fish are easily spooked by boats in the shallow water, but they'll quickly move back into the area after the boat passes. You can also use downriggers to get your lure to deeper depths. Try to troll with the lure as close to the bottom as possible.
Once the cutthroat spawning run is over, the fish will begin feeding again, and using jigs tipped with cisco, sucker or other bait will work. Use a 1/2- to 1-ounce jig with a tube, twister tail or swim bait. You can also use a 1/2-ounce jigging spoon such as a Kastmaster or a Swedish Pimple. Jig right on the bottom, bumping bottom and coming up about 12 to 18 inches. Many of the strikes happen when the lure is falling back to the bottom, so pay attention to your line. If you notice the lure/line stops sinking, set the hook and hold on!
Lake trout fishing should remain good throughout the spring until the water begins to warm up. Target lake trout in deeper water (60 to 100 feet) right on the bottom using the same techniques you'd use for cutthroats. Reminder: The trout limit is two fish. The fin-clip regulation for cutthroat trout changed in January 2022 and any cutthroat trout can be kept up to the two-fish limit. Lake trout take a long time to reach a large size. While large lake trout are legal to keep, many anglers are encouraging other anglers to release them. (June 03, 2022)
Birch Creek Reservoir:
Summer fishing forecast (July through August). Tiger trout and rainbow trout were stocked in Birch Creek Reservoir in 2022. Recent gillnetting efforts indicate great numbers of tiger trout up to 20 inches long and rainbow trout nearing 18 inches. Rainbow trout: We recommend using a piece of nightcrawler fished below a bobber, or trout dough bait fished off the bottom or behind a casting bubble. Lures (such as inline spinners, casting spoons and marabou jigs) and streamers (such as Pistol Pete flies, wooly buggers and leech patterns) can also be effective. Tiger trout and cutthroat trout: These fish are usually caught on lures. Inline spinners, casting spoons, marabou jigs and streamers can be effective. They can be cast without any weight or fished off the bottom behind a casting bubble. (July 01, 2022)
Blacksmith Fork River:
Summer fishing forecast (July through August): Recent surveys show a surplus of brown trout in the river. These fish average 11 inches in length. Brown trout numbers have become very dense in other rivers in Utah, affecting the size and condition of the fish population in those waters. We encourage anglers to harvest their limit of brown trout in Blacksmith Fork to allow the remaining fish to grow to a larger size. The Blacksmith Fork is one of a handful of rivers in Utah with a salmonfly hatch. Sofa Pillows, salmonfly patterns, and caddis imitations are proven producers. Those using spinning gear can do best using crankbaits that resemble young trout. Curly tail jigs in various colors are another good option for those using spinning gear. (July 01, 2022)
Bountiful Lake:
Spring fishing forecast (July through August): Water temperatures have warmed and trout stocking has ended. It will resume again in the fall. Summer is a good time to catch channel catfish, which are stocked at community fisheries during the warmer months.
Channel catfish: These fish are most active during the morning and evening hours, when they come into shallow water to feed. Look for them in deeper water during the day. Try fishing a worm, stinkbait or cutbait on the bottom of the pond. A size 4 baitholder hook, paired with a ½- to 1-ounce egg sinker placed six inches above the hook, works best. Bluegill and sunfish: Try fishing a worm under a bobber on a size 6 or size 8 hook. Bluegill and other sunfish can often be found near submerged brush or aquatic vegetation. Largemouth bass: Try casting spinner baits, twist tail grubs, buzzbaits, stickbaits and topwater lures parallel to shore. (July 01, 2022)
East Canyon Reservoir & State Park (Blue Ribbon):
Summer fishing forecast (July through August): When water temperatures warm up, trout begin to head deeper in the reservoir while the warmwater fish, such as smallmouth bass and wiper, head closer to shore. Rainbow trout: For shore anglers, try fishing trout dough bait or a worm off the bottom in deeper water. Boat anglers can do well trolling crankbaits, or a pop gear and a worm or a squid and dodger combination, at depths of 15 to 40 feet. Smallmouth bass: The primary forage of this species is crayfish. Try casting spinner baits, tube jigs, twist tail grubs, buzzbaits, stickbaits and topwater lures parallel to shore. Smallmouth can also be caught by fishing a jig, tipped with worm, a couple feet under a bobber in rocky areas or areas with submerged brush. Wiper: The most effective way to catch wiper at East Canyon Reservoir is to fish a worm on the bottom in either the East Arm or between Taylor Hollow and the inlet. Kokanee salmon: This species can be found in deeper water and is most accessible to those fishing from a boat. Try fishing a squid-and-dodger combination tipped with corn or a scented artificial maggot or worm. Fish can usually be found in open water at depths between 12 and 40 feet. (July 01, 2022)
Echo Reservoir:
Summer fishing forecast (July through August): When water temperatures warm up, trout begin to head deeper in the reservoir and the warmwater fish, such as smallmouth bass and yellow perch, head closer to shore. Rainbow trout: For shore anglers, try fishing trout dough bait or a worm off the bottom in deeper water. Boat anglers can do well trolling crankbaits, or a pop gear and a worm or a squid-and-dodger combination, at depths of 15 to 40 feet. Smallmouth bass: The primary forage of this species is crayfish. Try casting spinner baits, tube jigs, twist tail grubs, buzzbaits, stickbaits and topwater lures parallel to shore. Smallmouth can also be caught by fishing a jig, tipped with worm, a couple feet under a bobber in rocky areas or areas with submerged brush.
Walleye: Try fishing ¼- to ½-ounce jigs, tipped with worm, along transition zones where the shore goes from rock and cobble to sand. Walleye are most often caught in shallower water in the early morning and evening hours. Yellow perch: Fish a worm either on the bottom or under a bobber along sandy shorelines. (July 01, 2022)
Farmington Pond:
Summer fishing forecast (July through August): Water temperatures have warmed and trout stocking has ended. It will resume again in the fall. Summer is a good time to catch channel catfish, which are stocked at community fisheries during the warmer months.
Channel catfish: These fish are most active during the morning and evening hours, when they come into shallow water to feed. Look for them in deeper water during the daytime. Try fishing a worm, stinkbait or cutbait on the bottom of the pond. A size 4 baitholder hook, paired with a ½- to 1-ounce egg sinker placed six inches above the hook, works best. Bluegill and sunfish: Try fishing a worm under a bobber on a size 6 or size 8 hook. Bluegill and other sunfish can often be found near submerged brush or aquatic vegetation. (July 01, 2022)
Holmes Creek Reservoir:
Summer fishing forecast (July through August): Water temperatures have warmed and trout stocking has ended. It will resume again in the fall. Largemouth bass and bluegill are the primary targets for anglers this time of year. Largemouth bass: Try casting spinner baits, twist tail grubs, buzzbaits, stickbaits and topwater lures parallel to shore. Anglers fishing from float tubes, kayaks and canoes can be particularly effective casting into shore from open water or fishing along weed lines. Bluegill and sunfish: Try fishing a worm under a bobber on a size 6 or size 8 hook. Bluegill and other sunfish can often be found near submerged brush or aquatic vegetation. (July 01, 2022)
Hyrum Reservoir & State Park:
Summer fishing forecast (July through August): When water temperatures warm up, trout begin to head deeper in the reservoir and the warmwater fish, such as largemouth bass and yellow perch, head closer to shore. Rainbow trout: For shore anglers, try fishing trout dough bait or a worm off the bottom in deeper water. Boat anglers can do well trolling crankbaits, or a pop gear and a worm or a squid-and-dodger combination, at depths of 15 to 40 feet. Largemouth bass: Try casting spinner baits, twist tail grubs, buzzbaits, stickbaits and topwater lures parallel to shore. Anglers fishing from float tubes, kayaks and canoes can be particularly effective casting into shore from open water or fishing along weed lines. Bluegill and sunfish: Try fishing a worm under a bobber on a size 6 or size 8 hook. Bluegill and other sunfish can often be found near submerged brush or aquatic vegetation. Yellow perch: Fish a worm either on the bottom or under a bobber along sandy shorelines or areas of aquatic vegetation. (July 01, 2022)
Jensen Nature Park Pond:
Summer fishing forecast (July through August): Water temperatures have warmed and trout stocking has ended. It will resume again in the fall. Summer is a good time to catch channel catfish, which are stocked at community fisheries during the warmer months. Channel catfish: These fish are most active during the morning and evening hours, when they come into shallow water to feed. Look for them in deeper water during the daytime. Try fishing a worm, stinkbait or cutbait on the bottom of the pond. A size 4 baitholder hook, paired with a ½- to 1-ounce egg sinker placed six inches above the hook, works best. Bluegill and sunfish: Try fishing a worm under a bobber on a size 6 or size 8 hook. Bluegill and other sunfish can often be found near submerged brush or aquatic vegetation. Largemouth bass: Try casting spinner baits, twist tail grubs, buzzbaits, stickbaits and topwater lures parallel to shore. (July 01, 2022)
Kaysville Ponds:
Summer fishing forecast (July through August): Water temperatures have warmed and trout stocking has ended. It will resume again in the fall. Summer is a good time to catch channel catfish, which are stocked at community fisheries during the warmer months. Channel catfish: These fish are most active during the morning and evening hours, when they come into shallow water to feed. Look for them in deeper water during the daytime. Try fishing a worm, stinkbait or cutbait on the bottom of the pond. A size 4 baitholder hook, paired with a ½- to 1-ounce egg sinker placed six inches above the hook, works best. Bluegill and sunfish: Try fishing a worm under a bobber on a size 6 or size 8 hook. Bluegill and other sunfish can often be found near submerged brush or aquatic vegetation. Largemouth bass: Try casting spinner baits, twist tail grubs, buzzbaits, stickbaits and topwater lures parallel to shore. (July 01, 2022)
Logan River (Blue Ribbon):
Summer fishing forecast (July through August): Trout numbers have stayed stable this year, and fishing should be good throughout the river. Please remember that special bait regulations are in place above Card Canyon Bridge, and there's a seasonal closure above Red Banks. Caddises, sow bugs, midges and Iron Sally are proven flies this time of year. Those using spinning gear can do best using crankbaits that resemble young trout. Curly tail jigs in various colors are another good option for those using spinning gear. (July 01, 2022)
Lost Creek Reservoir:
Summer fishing forecast (July through August): In the summer, trout fishing — for both boat and shore anglers — is usually best in mid to deep water depths. If you're fishing from shore for rainbow trout, try fishing trout dough bait or a worm off the bottom in areas that have access to deeper water. Casting and retrieving sinking flies, crankbaits, jigs and inline spinnerbaits is the most effective way to catch cutthroat trout, tiger trout and splake from shore. Boat anglers can do well for all four species trolling medium- to deep-diving crankbaits, or using pop gear and a worm or a squid-and-dodger combination. Please remember: all trout between 15 and 22 inches must be immediately released. (July 01, 2022)
Mantua Reservoir:
Summer fishing forecast (July through August): When water temperatures warm up, trout begin to head deeper in the reservoir and towards cooler water coming from inlet streams. At the same time, the warmwater fish, such as largemouth bass, bluegill and yellow perch, head closer to shore. Largemouth bass: Try casting spinner baits, twist tail grubs, buzzbaits, stickbaits and topwater lures parallel to shore or along the outside edges of weedbeds and submerged trees and brush. Bluegill and sunfish: Try fishing a worm under a bobber on a size 6 or size 8 hook. Bluegill and other sunfish can often be found near submerged brush or aquatic vegetation. Yellow perch: Fish a worm either on the bottom or under a bobber along the outside of areas of aquatic vegetation. (July 01, 2022)
Meadow Creek Pond:
Summer fishing forecast (July through August): Water temperatures have warmed and trout stocking has ended. It will resume again in the fall. Summer is a good time to catch channel catfish, which are stocked at community fisheries during the warmer months.
Channel catfish: These fish are most active during the morning and evening hours, when they come into shallow water to feed. Look for them in deeper water during the daytime. Try fishing a worm, stinkbait or cutbait on the bottom of the pond. A size 4 baitholder hook, paired with a ½- to 1-ounce egg sinker placed six inches above the hook, works best. Bluegill and sunfish: Try fishing a worm under a bobber on a size 6 or size 8 hook. Bluegill and other sunfish can often be found near submerged brush or aquatic vegetation. Largemouth bass: Try casting spinner baits, twist tail grubs, buzzbaits, stickbaits and topwater lures parallel to shore. (July 01, 2022)
Pineview Reservoir (Blue Ribbon):
Summer fishing forecast (July through August): Largemouth bass and smallmouth bass: Casting and retrieving spinnerbaits, plastics and suspending crankbaits parallel to shore can be an effective way to catch these fish. Smallmouth bass are mostly found near rocky areas, while both species may be found near points or brushy habitat. Black crappie: Fishing for crappie will pick up in early June as the fish move in shallow to spawn. For crappie, try fishing a small 1/8-ounce jig tipped with a piece of worm under a bobber. After the spawn in June, most fish move offshore during the day and then return to the shallows in the evening or at night. Try fishing a jig or small spoon tipped with worm at depth from a boat, or a jig tipped with worm under a bobber from shore in the early morning or evening hours. Yellow perch: Yellow perch numbers cycle down when reservoir levels are low for long periods. The population at Pineview is in a down cycle right now due to the ongoing drought. Those fishing for yellow perch will do best fishing a worm either on the bottom or under a bobber along shallow flats or on the outside of weed beds and submerged brush. (July 01, 2022)
Rockport Reservoir:
Summer fishing forecast (July through August): When water temperatures warm up, trout begin to head deeper in the reservoir and the warmwater fish, such as smallmouth bass and yellow perch, head closer to shore. Rainbow trout: For shore anglers, try fishing trout dough bait or a worm off the bottom in deeper water. Boat anglers can do well trolling crankbaits, or a pop gear and a worm or a squid-and-dodger combination, at depths of 15 to 40 feet. Smallmouth bass: The primary forage of this species is crayfish. Try casting spinner baits, tube jigs, twist tail grubs, buzzbaits, stickbaits and topwater lures parallel to shore. Smallmouth can also be caught by fishing a jig, tipped with worm, a couple feet under a bobber in rocky areas or areas with submerged brush.
Yellow perch: Fish a worm either on the bottom or under a bobber along sandy shorelines or areas of aquatic vegetation. Kokanee salmon: This species can be found in deeper water and is most accessible to those fishing from a boat. Try fishing a squid-and-dodger combination tipped with corn or a scented artificial maggot or worm. Fish can usually be found in open water at depths between 12 and 40 feet. (July 01, 2022)
Uinta Mountains, Mirror Lake Highway:
Summer fishing forecast (July through August). Conditions can change from day-to-day and hour-to-hour, so remember to bring a jacket and rain gear. Rainbow trout: We recommend using a piece of nightcrawler fished below a bobber, or trout dough bait fished off the bottom or behind a casting bubble. Lures (such as inline spinners, casting spoons and marabou jigs) and streamers (such as Pistol Pete flies, wooly buggers and leech patterns) can also be effective. Tiger trout and brook trout: These fish are caught most often on lures. Inline spinners, casting spoons, marabou jigs and streamers can be effective. They can be cast without any weight or fished off the bottom behind a casting bubble. (July 01, 2022)
Weber River (Blue Ribbon):
Summer fishing forecast (July through August): Fish numbers are very good in the river right now. Caddises and stimulators work well in the reaches below Echo Reservoir. Caddises and Royal Wulffs are proven presentations in the Blue Ribbon reach between Rockport and Echo reservoirs. Those using spinning gear can do best using crankbaits that resemble young trout. Curly tail jigs in various colors are another good option for those using spinning gear. Remember: Any cutthroat trout you catch, from Great Salt Lake to Echo Reservoir, must be immediately released. (July 01, 2022)
Willard Bay Reservoir (Blue Ribbon):
Summer fishing forecast (July through August): Gizzard shad are the primary forage fish in the reservoir. The shad have finished their spawn, and their young are beginning to grow and school in open water. As the shad gather in open water, predators such as walleye, wiper and some channel catfish move offshore to eat them. Walleye and wiper: These species will primarily be caught by boat this time of year. Try trolling diving crankbaits in open water. To find the fish, look for schools of shad or transition zones (changes in depth, underwater roadbeds, etc.). Channel catfish: This species is typically found close to rocks on the dike when it spawns in late June and early July. At other times of summer, catfish can be found both close to shore and in open water. To catch fish during the spawn, fish along the dike with a worm under a bobber cast just a few feet from shore. During the rest of summer, fishing for shore anglers is best in the morning and evening while fishing a worm on the bottom. Smallmouth bass: Try fishing a jig tipped with a worm under a bobber 5 to 10 feet off the dike. Artificial lures such as spinner baits, tube jigs, twist tail grubs, buzzbaits, stickbaits and topwater lures, cast parallel to shore, can also be very effective. (July 01, 2022)