Utah Fish Report
Southeastern Region fishing forecast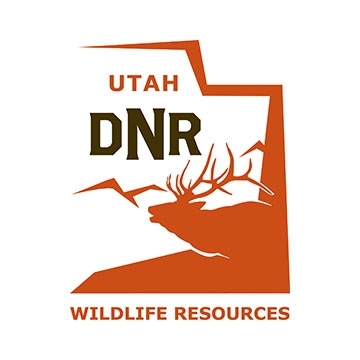 by Utah Division of Wildlife
7-15-2022
801-538-4700
Website

Academy Mill Reservoir:
Summer and early fall fishing forecast (June through October): This high-elevation waterbody is a great location for some trout fishing. Water levels are low due to drought. This lake is frequently stocked with catchable-sized tiger trout during the summer and fall. (May 31, 2022)
Benches Pond:
Summer and early fall fishing forecast (June through October): This high-elevation waterbody is a great location for some trout fishing. Water levels are low due to drought. This lake is frequently stocked with catchable-sized rainbow trout and some tiger trout during the summer and fall. (May 31, 2022)
Blue Lake:
Summer and early fall fishing forecast (June through October): This high-elevation waterbody is a great location for some trout fishing. Water levels are low due to drought. This lake is frequently stocked with catchable-sized rainbow trout, tiger trout and Arctic grayling during the summer and fall. (May 31, 2022)
Boulger Reservoir:
Summer and early fall fishing forecast (June through October): This high-elevation waterbody is a great location for some trout fishing. Water levels are low due to drought. This lake is frequently stocked with catchable-sized rainbow trout during the summer and fall, and also contains some naturally occurring cutthroat trout. (May 31, 2022)
Carbon County Community Fishing Pond:
Summer and early fall fishing forecast (June through September): Catchable rainbow trout are in the water year-round. This pond and other local waterbodies are stocked with fish by the end of May. Water levels are typically highest in May, which coincides with spring runoff. The pond is shallow, and if the water gets too warm it will not be stocked in July and August. Try fishing deep with lures and jigs. (May 31, 2022)
Cleveland Reservoir:
Summer fishing forecast (June-October): The reservoir is at 65% and dropping. Water temperature is 60 degrees and visibility is 6 to 7 feet deep. Catchable rainbow and tiger trout are in the water year-round. This and other bodies of water are stocked with fish by the end of May — road conditions permitting. Water levels are highest typically in May, which coincides with spring runoff. In areas with fast-flowing water (e.g., reservoir inlets and streams) fish hide under banks and debris to conserve energy. Try fishing deep with lures and jigs. (July 07, 2022)
Colorado River:
Spring and early fall fishing forecast (June through October): Catchable fish are in the water year-round. Water levels are typically highest in May, which coincides with spring runoff. In areas with fast-flowing water (e.g., reservoir inlets and streams) fish hide under banks and debris to conserve energy. Try fishing deep with lures and jigs. Fishing reports have been nonexistent on the Colorado. (June 02, 2022)
Dons Lake:
Summer and early fall fishing forecast (June through October): This high-elevation waterbody is a great location for some trout fishing. Water levels are low due to drought. This lake is frequently stocked with catchable-sized rainbow trout and some tiger trout during the summer and fall. (May 31, 2022)
Duck Fork Reservoir (Blue Ribbon):
Summer and early fall fishing forecast (June through October): This high-elevation waterbody is a great location for some trout fishing. Water levels are low due to drought. This lake is frequently stocked with catchable-sized rainbow trout and some tiger trout during the summer and fall. (May 31, 2022)
Electric Lake:
Spring and summer fishing forecast (June through July): Catchable tiger trout are in the water year-round. This lake and other regional waterbodies are typically stocked with fish by the end of May — road conditions permitting. Water levels are typically highest in May, which coincides with spring runoff. (July 7, 2022)
Emerald Lake:
Summer and early fall fishing forecast (June through October): This high-elevation waterbody is a great location for some trout fishing. Water levels are low due to drought. This lake is frequently stocked with catchable-sized rainbow trout and some tiger trout during the summer and fall. (May 31, 2022)
Ferron Creek:
Summer and early fall fishing forecast (June through October): Fishing in the creek is best higher up. Runoff is highest in May. (May 31, 2022)
Ferron Reservoir:
Summer and early fall fishing forecast (June through October): This high-elevation waterbody is a great location for some trout fishing. The water temperature is 52 degrees and visibility is 8 feet deep. Water levels are low due to drought. This lake is frequently stocked with catchable-sized rainbow, cutthroat and brook trout during the summer and fall. (July 07, 2022)
Foy Lake:
Summer and early fall fishing forecast (June through October): This high-elevation waterbody is a great location for some trout fishing. Water levels are low due to drought. This lake is frequently stocked with catchable-sized rainbow trout and some tiger trout during the summer and fall. (May 31, 2022)
Gigliotti Pond:
Summer and early fall fishing forecast (June through September): Catchable rainbow trout are in the water year-round. This pond and other nearby bodies of water are stocked with fish by the end of May. Water levels are typically highest in May, which coincides with spring runoff. The pond is shallow, and if the water gets too warm it will not be stocked in July and August. Try fishing deep with lures and jigs. (May 31, 2022)
Grassy Lake:
Summer and early fall fishing forecast (June through October): This high-elevation waterbody is a great location for some trout fishing. Water levels are low due to drought. This lake is frequently stocked with catchable-sized rainbow and tiger trout during the summer and fall. (June 02, 2022)
Green River Golf Course Ponds:
Has not been stocked since 2019. (June 02, 2022)
Hidden Lake:
Summer and early fall fishing forecast (June through October): This high-elevation waterbody is a great location for some trout fishing. Water levels are low due to drought. This lake is frequently stocked with catchable-sized rainbow trout during the summer and fall. (June 02, 2022)
Huntington (Mammoth) Reservoir (Blue Ribbon):
Summer and early fall fishing forecast (June through October): The reservoir is at 60% and dropping. Water temperature is 60 degrees and visibility is 6 to 7 feet deep. Catchable rainbow trout are in the water year-round. This reservoir and other nearby waterbodies are stocked with fish by the end of May — road conditions permitting. Water levels are highest typically in May, which coincides with spring runoff. In areas with fast-flowing water (e.g., reservoir inlets and streams) fish hide under banks and debris to conserve energy. Try fishing deep with lures and jigs. (July 07, 2022)
Huntington North Reservoir:
Summer and early fall fishing forecast (June through October): The water temperature is 55-56 degrees and the visibility in the water is about 5 to 6 feet. The reservoir is 95% full and stable. Catchable rainbow trout are in the water year-round. This reservoir and other nearby bodies of water are stocked with fish by the end of May. Water levels are typically highest in May, which coincides with spring runoff. In areas with fast-flowing water (e.g., reservoir inlets and streams) fish hide under banks and debris to conserve energy. Try fishing deep with lures and jigs. (June 02, 2022)
Joes Valley Reservoir (Blue Ribbon):
Summer fishing forecast (June through August): Surface water temperatures are in the upper 50s and low 60s. Due to spring runoff, the reservoir is now at 62% capacity. Early summer can still provide great shore fishing for trout and fast fishing for tiger muskie.

Splake: Early morning fishing is key for targeting splake in the month of June. Splake will cruise the shallow shoreline before daylight feeding on Utah chub. Utah chub will congregate to spawn in shallow rocky and weedy areas, and splake will target the spawning chub as a food source. Try using dead Utah chub as bait to catch fish during this timeframe. Cut off a 1-inch by 1-inch piece of chub meat and thread it on a 1/8-ounce or 1/4-ounce jig head. Cast the bait out and let it sit on the bottom. Casting tube jigs and swimbaits tipped with chub meat will also work from shore. Keep your jig close to the bottom as you retrieve/reel, because most fish will hug the bottom. Other good lures to try will be silver/white or black/white crankbaits. Splake will go to deeper water later in the summer. For best results try trolling a pop gear and a spoon or a flatfish in a bright color.
Rainbow trout: Good fishing for rainbows is typical for this time of year. Use standard trout fishing tactics from shore like worm and marshmallow/salmon egg, PowerBait, spinners and spoons. In July and August, troll a pop gear and worm or spoons to target fish in deeper water. Rainbow trout have been stocked into the reservoir since 2018.
Tiger muskie: Look for fish along rocky shorelines in water 5 to 15 feet deep. Most fish are feeding on Utah chub and crayfish along the rocks. This is a perfect opportunity to target fish with a fly rod. Large streamers (4–10 inches) cast along rock outcroppings will produce best results. Cast swimbaits or crankbaits that look like chubs (silver/white and black/white) as another option. Later in the summer, fish will move to deeper water from 15 to 25 feet deep. Troll crankbaits and swimbaits to target these deeper fish.
Cutthroat trout: Cutthroat trout in the reservoir are self-sustaining and use the tributaries to spawn. Target cutthroat with similar tactics as splake. Use tube jigs tipped with chub meat and crankbaits in early June. Target fish in deeper water later in the summer by trolling spoons or pop gear. (June 01, 2022)
Knight-Ideal Pond:
Summer fishing forecast (June through September): Catchable rainbow trout are in the water year-round. This pond and other nearby waterbodies are stocked with fish by the end of May. Water levels are typically highest in May, which coincides with spring runoff. The pond is shallow, and if the water gets too warm it will not be stocked in July and August. Try fishing deep with lures and jigs. (May 31, 2022)
May Day Pond:
Summer and early fall fishing forecast (June through October): This high-elevation waterbody is a great location for some trout fishing. Water levels are low due to drought. This lake is frequently stocked with catchable-sized rainbow trout and some tiger trout during the summer and fall. (June 02, 2022)
Miller Flat Reservoir:
Summer and early fall fishing forecast (June through October): This high-elevation waterbody is a great location for some trout fishing. Water levels are low due to drought. This waterbody was drained in 2019 and it is still recovering due to drought conditions. (June 02, 2022)
Millsite Reservoir:
Summer and early fall fishing forecast (June through October): The water temperature is 51-53 degrees and the visibility in the water is only about 2 feet. The reservoir level is 85% full and rising. This waterbody has been impacted by drought conditions and gets low in July and August. Catchable rainbow, tiger, cutthroat and splake trout are in the water year-round. This reservoir and other nearby waterbodies are stocked with fish by the end of May. Water levels are typically highest in May, which coincides with spring runoff. In areas with fast-flowing water (e.g., reservoir inlets and streams) fish hide under banks and debris to conserve energy. Try fishing deep with lures and jigs. (July 07, 2022)
Monticello Lake:
Summer and early fall fishing forecast (June through October): This high-elevation waterbody is a great location for some trout fishing. Water levels are low due to drought. This lake is frequently stocked with catchable-sized rainbow trout. (July 07, 2022)
Oowah Lake:
Summer and early fall fishing forecast (June through October): This high-elevation waterbody is a great location for some trout fishing. Water levels are low due to drought. This lake is frequently stocked with catchable-sized rainbow trout and some tiger trout during the summer and fall. (June 02, 2022)
Petes Hole Reservoir:
Summer and early fall fishing forecast (June through October): This high-elevation waterbody is a great location for some trout fishing. Water levels are low due to drought. This lake is frequently stocked with catchable-sized rainbow trout and some tiger trout during the summer and fall. (June 02, 2022)
Potters Ponds:
Summer and early fall fishing forecast (June through October): This high-elevation waterbody is a great location for some trout fishing. Water levels are low due to drought. This lake is frequently stocked with catchable-sized rainbow trout and some tiger trout during the summer and fall. (June 02, 2022)
Recapture Reservoir:
Summer fishing forecast (June through July): Catchable rainbow trout and northern pike are in the water year-round. This and other nearby bodies of water are stocked with fish by the end of May. Water levels are highest typically in May, which coincides with spring runoff. In areas with fast flowing water (e.g., reservoir inlets and streams) fish hide under banks and debris to conserve energy. Try fishing deep with lures and jigs. (July 07, 2022)
Scofield Reservoir:
Summer early fall fishing forecast (June through October): The water temperature is currently 66 to 68 degrees and the visibility in the water is about 4 to 5 feet. The reservoir level is 43% full and dropping. Toxic algae is blooming in deeper water. Fishing has been difficult near easy access points. Try areas that have not been targeted. Mealworms and nightcrawlers are working best for trout. (July 7, 2022)
Soup Bowl Reservoir:
Summer and early fall fishing forecast (June through October): This high-elevation waterbody is a great location for some trout fishing. Water levels are low due to drought. This lake is frequently stocked with catchable-sized rainbow trout and some tiger trout during the summer and fall. (June 02, 2022)
Willow Lake:
Summer and early fall fishing forecast (June through October): This high-elevation waterbody is a great location for some trout fishing. Water levels are low due to drought. This lake is frequently stocked with catchable-sized rainbow trout and some tiger trout during the summer and fall. (June 02, 2022)
Wrigley Springs Reservoir:
Summer and early fall fishing forecast (June through October): This high-elevation waterbody is a great location for some trout fishing. Water levels are low due to drought. This lake is frequently stocked with catchable-sized rainbow trout and some tiger trout during the summer and fall. (June 02, 2022)